Delta Pacific's Products
Delta Pacific's products are non-toxic and environmentally safe. Our products are registered with the California State Fire Marshal's Office and cover a broad range of applications. If your item can burn , and we do not already have a product to prevent it from burning, contact our R&D department.  Additional benefits on items that have been flame proofed with Delta's Fire Retardant products are resistance to mold, fungus, bacteria and termites.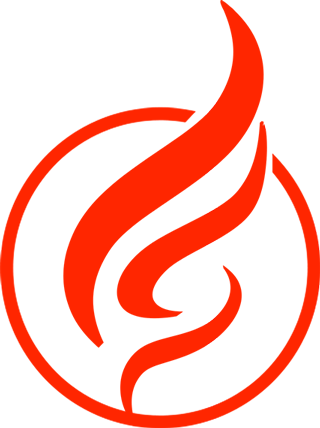 Flamesgone
Non-toxic environmentally fire retardant agent. Formulated for use in fighting fires where multiple substrates exist. It is highly recommended for preventing and limiting fire spread, reducing heat and quickly controlling smoldering areas, eliminating hot spots, reducing ash and deminishing reoccuring flare ups. Out performing most fire retardant products by dramatically bringing the fire under control and keeping it there!
---
Multi Purpose Protection
Fire Retardant for use on natural and synthetic blends of fabrics, leather, carpet, upholstery (home and auto), interior wood, and many other uses.
Click here for more information on GG 702
---
Christmas Tree Protection
Christmas Tree Fire Retardant and Sealer. This product goes on milky white, to assure complete coverage and then dries clear. It is completely waterproof and locks in the tree's own moisture so it stays fresh longer. It has been used on the world's largest trees. This is a proprietary product you will not find anywhere else.
Click here for more information on GG 710
---
Exterior Wood Protection
Fire Retardant for use on exterior or exposed wood surfaces, including new and weathered shake/shingle roofs siding and wooden structures (patio deck, plywood panels, barns, sheds, bridges). WW 790 used with FR 450 Sealer which has its own UV Inhibitor, provides a "Class A" rating. 
Click here for more information on WW 790
---
Sealer With UV Inhibitor
Fire Retardant Sealer with UV protective properties, for use on exterior or exposed wood surfaces, including shake/shingle roofs and wooden structures. It seals existing minor roof leaks and can be used with WW 790 to provide a "Class A" rating.
Click here for more information on FR 450
---
Interior/Exterior Additive
Fire Retardant Additive which can be easily mixed for interior or exterior paint/varnish and coatings. It is currently being used on movie sets, special effects and in amusement parks. It can be used for either oil or water-based paints and coatings. It can be used in commercial, industrial or residential projects.
Click here for more information on MG Powder
---
Durable Coating
Fire Retardant acrylic coating product that is translucent, waterbased and non-toxic. That can be applied on interior and exterior surfaces such as wood, plastics, metal, vinyl, and fiberglass, along with many unusual and normally untreatable surfaces. It has the ability to seal surfaces against natural and environmental conditions. 
Click here for more information on FR 710 SCD
---
Vegetation Protection
Fire Retardant for use in vegetation management that provides protection in advance and during wild fires and can be used to diminish the possibility of a wild fire. This is a great product to use around the border of your structures, especially in a wooded or brushy area. Excellent for areas that have a limited supply of water or Fire Services.
Click here for more information on FR 704
Please Click Below For More Information About:
Uses in Special Effects Industry
We appreciate your interest in our products and we will be happy to answer any additional questions you may have. Please contact us, or speak with any of our product support specialists by calling:

714.634.3485
(M-F  9 to 5 PST)